Over the year, many JSS reviewers have made outstanding contributions to the peer review process. They demonstrated professional effort and enthusiasm in their reviews and provided comments that genuinely help the authors to enhance their work.
Hereby, we would like to highlight some of our outstanding reviewers, with a brief interview of their thoughts and insights as a reviewer. Allow us to express our heartfelt gratitude for their tremendous effort and valuable contributions to the scientific process.
April, 2021
Annegret Mündermann, University of Basel, Switzerland
Kai-Uwe Lewandrowski, Universidad Sanitas, Colombia
Hisashi Koga, Ryukyu University School of Medicine, Japan

April, 2021
Annegret Mündermann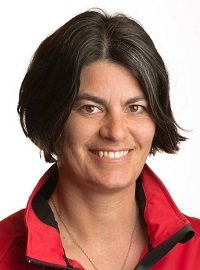 Prof. Dr. Annegret Mündermann has taken her role as Research Director Functional Biomechanics in the Orthopedics and Traumatology Hospital at the University of Basel since 2012. She holds adjunct appointments at the Department of Biomedical Engineering and the Department of Clinical Research at the University of Basel; and the Department of Spine Surgery at the University Hospital Basel in Switzerland. She received a graduate degree in Mathematics and Sports Sciences from Universität Konstanz, Germany, and her Ph.D. in Medical Science/Biomechanics from the University of Calgary, Canada, where she was awarded the Chancellor's Graduate Medal for her dissertation. She then moved to California where she conducted osteoarthritis research at Stanford University and to New Zealand where she held a research fellow position at the University of Otago. In 2010, she received her Venia Legendi (Habilitation) in Movement Science at Universität Konstanz, Germany, and in 2016 her Venia Docenti (Umhabilitation) in Sports Science at the University of Basel, Switzerland. In 2018, Dr. Mündermann received the title of a Professorship at the University of Basel, Switzerland.
Dr. Mündermann's research focuses on the interaction between mechanical and biological factors in musculoskeletal tissue and on ambulatory and motor function for treatment planning in orthopedic conditions. She is a member of the following professional organizations: Osteoarthritis Research Society International (OARSI), the International, European and German Societies of Biomechanics (ISB, ESB and DGfB), the German Society for Orthopaedics and Tramatology in Sports (GOTS) and the Society for the Analysis of Human Motor Function and its Clinical Application (GAMMA). Since 2008, Dr. Mündermann also works as a consultant for scientific writing projects with customers in New Zealand, Canada, United States, Germany, and Switzerland. For more information, you can take a look at Dr. Mündermann's Orcid and ResearchGate pages.
To Dr. Mündermann, peer reviewers have a comprehensive knowledge of the current literature and a sound understanding of the discipline specific methodologies including their strengths and weaknesses. This knowledge and understanding is a prerequisite for judging the value and relevance of new research in the field and for providing constructive feedback aimed at improving the quality of published research. She explains, "As a scientist, we are experts in our respective field. The more research deviates from our own work, the more difficult it is to judge the quality of the research. Especially in multidisciplinary fields, we rely on the critical review of other experts before data is published. Peer-review is an important quality control instrument for published research."
Dr. Mündermann indicates that a constructive review has to fulfill the following points: 1. Pointing out specific information that is lacking in a manuscript but is critical for understanding the research; 2. Providing specific recommendations on how these shortcomings can be overcome and the manuscript be improved in terms of clarity and logical flow; 3. Formulating appropriate conclusions that are based on the data presented. Constructive review is not about discrediting the peers but rather teasing out the real and full value of science and communicating novel contributions to the field in the most comprehensive, concise and clear way.
From a reviewer's perspective, Dr. Mündermann stresses that formulating and enforcing certain standards is critical for high-quality research. By having to follow reporting guidelines such as STROBE, PRISMA and CARE, it ensures a minimum standard of published research and increases comparability among studies. These aspects have gained even greater relevance with the increasing flooding of the scientific publishing market by predator journals.
"As scientist, our intrinsic drive is to generate the best possible gain in knowledge. While this can be done by conducting our own research projects, we as peer reviewers also contribute to improving the quality of published research of other experts in the field. Peer-review is an active exchange and a dialogue that contributes to advancing science in its best possible way. Considering and accepting feedback from peers as well as commenting on others' work not only improves my own research output but also that of the entire field," says Dr. Mündermann.
Kai-Uwe Lewandrowski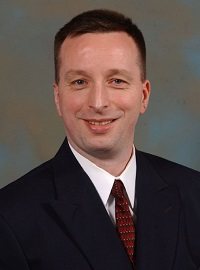 Dr. Kai-Uwe Lewandrowski is the founder of the Center For Advanced Spine Care of Southern Arizona and the Surgical Institute of Tucson, where he directs a minimally invasive spine care program that focuses on spinal endoscopy and interventional pain surgery. He served as faculty at the University of Arizona and is a visiting professor at the Universidade Federal do Estado do Rio de Janeiro, Rio de Janeiro, Brazil, from which he received an honorary doctorate "doctor honoris causa" for his contributions to postgraduate training and collaborative research with the Department of Neurosurgery. In addition, Dr. Lewandrowski is Associate Professor of Orthopaedic Surgery Universidad Sanitas, Bogotá, D.C., Colombia.
Dr. Lewandrowski has dedicated his career to translational clinical research and was awarded grants by highly competitive funding agencies, including the National Institute of Health. He is recognized as a pioneer of minimally invasive outpatient endoscopic spinal surgery by consistently achieving excellent surgical outcomes. He is an award-winning clinician-researcher that has published 97 peer-reviewed journal articles, 35 book chapters, edited 12 textbooks, and holds six patents. He employs vetted proven protocols in his day-to-day clinical practice that apply cutting-edge technologies. As an active member of several national and international societies, he frequently lectures on minimally invasive techniques. He teaches neurosurgeons and spinal surgeons in the Americas, Europe, and Asia. He is also involved in developing new minimally invasive techniques and instrumentation for the staged management of common painful conditions of the spine.
To Dr. Lewandrowski, peer review is essential in assuring the quality of the presented research. Conclusions should always be supported by results presented within a study. While maintaining such stringed quality standards, peer-reviewers also need to keep in mind that every innovation starts with an observation or a personal opinion (Level V) when reviewing innovative technology or clinical protocol study articles.
In Dr. Lewandrowski's opinion, conflicts of interest (COI) may exist everywhere in routine clinical practice. Authors should always express their views and not those of any other entity or organization. They are always accountable for all aspects of the work. They need to assure the readers that all questions related to the accuracy or integrity of any part of their work are appropriately investigated and resolved. As the ultimate test of any relevant COI, authors should ask themselves if their manuscript is meant for or intended to endorse any products or push any other agenda other than their clinical data and whether the motive for compiling their clinically relevant information was to enrich anyone due to its publication directly.
"There is a delicate balance between the seemingly competing agendas of routine clinical work and the added burden of reviewing someone else's work. Peer review can be educational for both the authors and the reviewers. Reviewers should regard it as an opportunity to get caught up with cutting-edge innovative material in their field of expertise. Many authors put much work into writing up their research," says Dr. Lewandrowski.
Hisashi Koga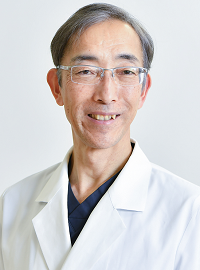 Dr. Hisashi Koga earned his medical degree from the Ryukyu University School of Medicine. Since May 2019, he has been the Director of the Iwai FESS Clinic, Tokyo, Japan. He is also interested in the education of endoscopic spine surgeons for young neurosurgeons and orthopedic surgeons. He has been actively teaching full-endoscopic spine surgery (FESS). His current research focuses on new techniques in FESS and the development of new instruments for FESS. You may find out more about Dr. Koga's profile here and here.
In Dr. Koga's opinion, peer review is the duty of basic and clinical investigators who want to publish their own data in scientific journals. He explains, "If investigators are only submitting their articles and do not accept review requests, our society for publishing new scientific shreds of evidence will be sure to collapse. If the investigators want to maintain the platform of publication and to develop the field, please accept the review requests as much as possible."
Although the review process requires extra labor, reviewers can obtain the latest knowledge in their interested fields. Dr. Koga thinks that the reviewers can also learn the method that logically proves new insights. This experience will be definitively utilized to the next publication. For these reasons, he is trying to accept review requests and recommends accepting review requests to other investigators.
Dr. Koga further emphasizes the importance of case reports and case series because in the clinical field, each patient shows different characteristics in clinical signs or symptoms and lab data even with the same diagnosis. Dr. Koga expects that JSS will be the discussion forum for investigators which will ultimately be beneficial to our patients.