Over the year, many JSS reviewers have made outstanding contributions to the peer review process. They demonstrated professional effort and enthusiasm in their reviews and provided comments that genuinely help the authors to enhance their work.
Hereby, we would like to highlight some of our outstanding reviewers, with a brief interview of their thoughts and insights as a reviewer. Allow us to express our heartfelt gratitude for their tremendous effort and valuable contributions to the scientific process.
April, 2021
Annegret Mündermann, University of Basel, Switzerland
Kai-Uwe Lewandrowski, Universidad Sanitas, Colombia
Hisashi Koga, Ryukyu University School of Medicine, Japan

August, 2021
Mirza Pojskić, University Marburg, Germany
Man-Sang Wong, The Hong Kong Polytechnic University, Hong Kong
Sohrab Virk, Hofstra University, USA
Zorica Buser, University of Southern California in Los Angeles, USA

October, 2021
Andrew K. Chan, Duke University, USA  

December, 2021
Ismail Zaed, Humanitas Research Hospital, Italy  

April, 2021
Annegret Mündermann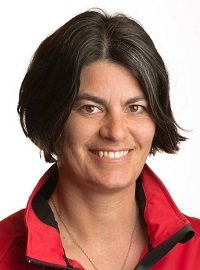 Prof. Dr. Annegret Mündermann has taken her role as Research Director Functional Biomechanics in the Orthopedics and Traumatology Hospital at the University of Basel since 2012. She holds adjunct appointments at the Department of Biomedical Engineering and the Department of Clinical Research at the University of Basel; and the Department of Spine Surgery at the University Hospital Basel in Switzerland. She received a graduate degree in Mathematics and Sports Sciences from Universität Konstanz, Germany, and her Ph.D. in Medical Science/Biomechanics from the University of Calgary, Canada, where she was awarded the Chancellor's Graduate Medal for her dissertation. She then moved to California where she conducted osteoarthritis research at Stanford University and to New Zealand where she held a research fellow position at the University of Otago. In 2010, she received her Venia Legendi (Habilitation) in Movement Science at Universität Konstanz, Germany, and in 2016 her Venia Docenti (Umhabilitation) in Sports Science at the University of Basel, Switzerland. In 2018, Dr. Mündermann received the title of a Professorship at the University of Basel, Switzerland.
Dr. Mündermann's research focuses on the interaction between mechanical and biological factors in musculoskeletal tissue and on ambulatory and motor function for treatment planning in orthopedic conditions. She is a member of the following professional organizations: Osteoarthritis Research Society International (OARSI), the International, European and German Societies of Biomechanics (ISB, ESB and DGfB), the German Society for Orthopaedics and Tramatology in Sports (GOTS) and the Society for the Analysis of Human Motor Function and its Clinical Application (GAMMA). Since 2008, Dr. Mündermann also works as a consultant for scientific writing projects with customers in New Zealand, Canada, United States, Germany, and Switzerland. For more information, you can take a look at Dr. Mündermann's Orcid and ResearchGate pages.
To Dr. Mündermann, peer reviewers have a comprehensive knowledge of the current literature and a sound understanding of the discipline specific methodologies including their strengths and weaknesses. This knowledge and understanding is a prerequisite for judging the value and relevance of new research in the field and for providing constructive feedback aimed at improving the quality of published research. She explains, "As a scientist, we are experts in our respective field. The more research deviates from our own work, the more difficult it is to judge the quality of the research. Especially in multidisciplinary fields, we rely on the critical review of other experts before data is published. Peer-review is an important quality control instrument for published research."
Dr. Mündermann indicates that a constructive review has to fulfill the following points: 1. Pointing out specific information that is lacking in a manuscript but is critical for understanding the research; 2. Providing specific recommendations on how these shortcomings can be overcome and the manuscript be improved in terms of clarity and logical flow; 3. Formulating appropriate conclusions that are based on the data presented. Constructive review is not about discrediting the peers but rather teasing out the real and full value of science and communicating novel contributions to the field in the most comprehensive, concise and clear way.
From a reviewer's perspective, Dr. Mündermann stresses that formulating and enforcing certain standards is critical for high-quality research. By having to follow reporting guidelines such as STROBE, PRISMA and CARE, it ensures a minimum standard of published research and increases comparability among studies. These aspects have gained even greater relevance with the increasing flooding of the scientific publishing market by predator journals.
"As scientist, our intrinsic drive is to generate the best possible gain in knowledge. While this can be done by conducting our own research projects, we as peer reviewers also contribute to improving the quality of published research of other experts in the field. Peer-review is an active exchange and a dialogue that contributes to advancing science in its best possible way. Considering and accepting feedback from peers as well as commenting on others' work not only improves my own research output but also that of the entire field," says Dr. Mündermann.
Kai-Uwe Lewandrowski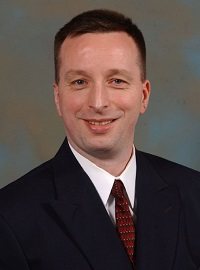 Dr. Kai-Uwe Lewandrowski is the founder of the Center For Advanced Spine Care of Southern Arizona and the Surgical Institute of Tucson, where he directs a minimally invasive spine care program that focuses on spinal endoscopy and interventional pain surgery. He served as faculty at the University of Arizona and is a visiting professor at the Universidade Federal do Estado do Rio de Janeiro, Rio de Janeiro, Brazil, from which he received an honorary doctorate "doctor honoris causa" for his contributions to postgraduate training and collaborative research with the Department of Neurosurgery. In addition, Dr. Lewandrowski is Associate Professor of Orthopaedic Surgery Universidad Sanitas, Bogotá, D.C., Colombia.
Dr. Lewandrowski has dedicated his career to translational clinical research and was awarded grants by highly competitive funding agencies, including the National Institute of Health. He is recognized as a pioneer of minimally invasive outpatient endoscopic spinal surgery by consistently achieving excellent surgical outcomes. He is an award-winning clinician-researcher that has published 97 peer-reviewed journal articles, 35 book chapters, edited 12 textbooks, and holds six patents. He employs vetted proven protocols in his day-to-day clinical practice that apply cutting-edge technologies. As an active member of several national and international societies, he frequently lectures on minimally invasive techniques. He teaches neurosurgeons and spinal surgeons in the Americas, Europe, and Asia. He is also involved in developing new minimally invasive techniques and instrumentation for the staged management of common painful conditions of the spine.
To Dr. Lewandrowski, peer review is essential in assuring the quality of the presented research. Conclusions should always be supported by results presented within a study. While maintaining such stringed quality standards, peer-reviewers also need to keep in mind that every innovation starts with an observation or a personal opinion (Level V) when reviewing innovative technology or clinical protocol study articles.
In Dr. Lewandrowski's opinion, conflicts of interest (COI) may exist everywhere in routine clinical practice. Authors should always express their views and not those of any other entity or organization. They are always accountable for all aspects of the work. They need to assure the readers that all questions related to the accuracy or integrity of any part of their work are appropriately investigated and resolved. As the ultimate test of any relevant COI, authors should ask themselves if their manuscript is meant for or intended to endorse any products or push any other agenda other than their clinical data and whether the motive for compiling their clinically relevant information was to enrich anyone due to its publication directly.
"There is a delicate balance between the seemingly competing agendas of routine clinical work and the added burden of reviewing someone else's work. Peer review can be educational for both the authors and the reviewers. Reviewers should regard it as an opportunity to get caught up with cutting-edge innovative material in their field of expertise. Many authors put much work into writing up their research," says Dr. Lewandrowski.
Hisashi Koga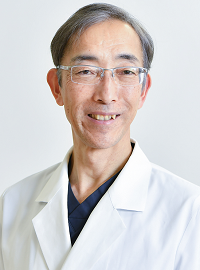 Dr. Hisashi Koga earned his medical degree from the Ryukyu University School of Medicine. Since May 2019, he has been the Director of the Iwai FESS Clinic, Tokyo, Japan. He is also interested in the education of endoscopic spine surgeons for young neurosurgeons and orthopedic surgeons. He has been actively teaching full-endoscopic spine surgery (FESS). His current research focuses on new techniques in FESS and the development of new instruments for FESS. You may find out more about Dr. Koga's profile here and here.
In Dr. Koga's opinion, peer review is the duty of basic and clinical investigators who want to publish their own data in scientific journals. He explains, "If investigators are only submitting their articles and do not accept review requests, our society for publishing new scientific shreds of evidence will be sure to collapse. If the investigators want to maintain the platform of publication and to develop the field, please accept the review requests as much as possible."
Although the review process requires extra labor, reviewers can obtain the latest knowledge in their interested fields. Dr. Koga thinks that the reviewers can also learn the method that logically proves new insights. This experience will be definitively utilized to the next publication. For these reasons, he is trying to accept review requests and recommends accepting review requests to other investigators.
Dr. Koga further emphasizes the importance of case reports and case series because in the clinical field, each patient shows different characteristics in clinical signs or symptoms and lab data even with the same diagnosis. Dr. Koga expects that JSS will be the discussion forum for investigators which will ultimately be beneficial to our patients.
August, 2021
Mirza Pojskić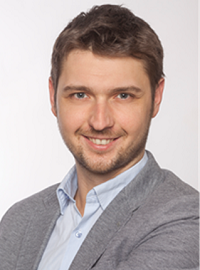 Dr. Mirza Pojskic, MD, is a Neurosurgeon at the Department of Neurosurgery, University Marburg, Germany. His clinical expertise encompasses primarily degenerative and oncological complex spine surgery as well as neurooncology. Dr. Pojskic has research interests in complex spine surgery, robotics in neurosurgery, neurosurgical education, and skull base surgery. You are welcome to connect with Dr. Pojskic through his ORCID, Publons, LinkedIn and his personal page here.
To Dr. Pojskic, a constructive review encompasses a short review of the article with a structured analysis from introduction to materials and methods over to results and discussion of a manuscript. Even if the manuscript is not considered suitable for publication, the reviewer has to evaluate the paper in detail and provides constructive advice on how to improve the quality of the research. On the contrary, a destructive review is short and implies a subjective opinion on a manuscript in two or three sentences, which cannot be the purpose of peer review. There are several useful tutorials from publishers on how to conduct a good review and every reviewer should go through them. Review comments can be subjective and affected by reviewers' research area, which may hinder the objective review. He suggests making open reviews with the publication of reviewer comments following acceptance of a manuscript for publication.
Dr. Pojskic emphasizes that reviewers need to bear in mind that they have a double responsibility – one to the journal, where the authors work will be reviewed; Another one to the scientific community, where the readers may potentially use the results of a certain paper in the future work. However, he thinks that the reviewer should try to maintain objectivity and evaluate if the presented results and conclusions are meaningful and logical from the biostatistics point of view, which is very important for the reviewer to know at least the basics of it.
Regarding the reporting guidelines such as CARE, STARD and PRISMA, Dr. Pojskic believes that they are an important asset when authors write scientific papers but these should not undermine one's creativity, as long as the creativity stays inside the borders of the decent scientific work.
Man-Sang Wong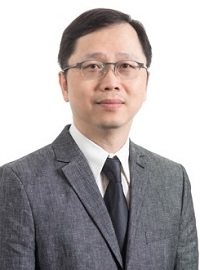 Dr. Man Sang Wong is an Associate Professor (Prosthetics and Orthotics) of the Department of Biomedical Engineering, The Hong Kong Polytechnic University, Hong Kong. He also served as the Associate Head (Academic) in the Department of Biomedical Engineering, The Hong Kong Polytechnic University. His main research interests are scoliosis, spinal orthotics, prosthetics, and orthotics outcome evaluations.
Dr. Wong emphasizes that it is very important that the peer review process ensures overall manuscript quality for publication. He elaborates, "Exacting the peer review system of a journal is a part-and-parcel process to ensure the quality, advancement, and impartialness of its publications. A journal without peer review will be not trusted by its readers."
Most of the existing peer review systems of journals lack quality reviewers to give comments and suggestions to their assigned manuscripts on time due to their busy schedule that may delay the relevant publication schedules. Despite this limitation of the existing peer review system, Dr. Wong suggests that grouping reviewers into a categorization of expertise and updating records of availability of these reviewers can facilitate the assignment of manuscripts. Besides, introducing the award systems such as rewarding the reviewers with certificates, cash coupons for book purchases, and donations to non-governmental organizations can encourage more dedicated reviewers to join the review team and give their comments and suggestions on time.
In terms of peer-reviewing, Dr. Wong enjoys a lot reviewing others' research work. "Apart from giving useful comments or suggestions to the peers, I can obtain good insight and recognize the state-of-art research works from different parts of the world as the first-hand information. Of course, reviewers always need to put confidentiality as the first place," explains Dr. Wong.
As a reviewer, Dr. Wong thinks that retrospective studies must apply for the Institutional Review Board (IRB) approval. IRB can still assess the proposed retrospective studies during the review process and accept them with all ethical considerations to protect the involved participants.
Sohrab Virk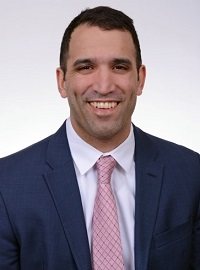 Dr. Sohrab Virk serves as an Attending Orthopaedic Spine Surgeon at Northwell Health, New York, USA. He is also an Assistant Professor in the Department of Orthopaedic Surgery at the Donald and Barbara Zucker School of Medicine at Hofstra University, Northwell, USA. Dr. Virk specializes in the treatment of spine related issues, specifically using minimally invasive surgical techniques and motion sparing technology.
In Dr. Virk's opinion, peer reviewers are vital to ensure proper reviewing of data and methodology for accuracy in medical science. This allows authors to make strides in delivering better and better care to our patients suffering from spine pathology. He elaborates that having an expert in the field thoroughly and thoughtfully to review an article is vital. Discussion among reviewers and editors prior to a final decision also offers an added layer of analysis to ensure accurate and impactful research is available to practitioners trying to help patients.
It is always fascinating for Dr. Virk to learn more about news ideas and methodology from scientists around the world attempting to solve the difficult problems that doctors might face as spine surgeons. Furthermore, it is vital for the public and readers to trust the published science. Therefore, completing the conflicts of interest form accurate allows readers of science to understand the points of view of the scientists working on research.
Zorica Buser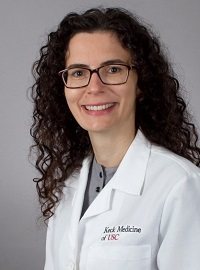 Dr. Zorica Buser is an Assistant Professor of Research at Orthopaedic Surgery and Neurological Surgery at the University of Southern California in Los Angeles, USA. Her research interests encompass clinical studies on spine disorders, their treatments and outcomes, and basic science tissue engineering approaches for bone and intervertebral disc regeneration. To know more about Dr. Buser, you may visit her LinkedIn page.
JSS: Why do we need peer review? What is so important about it?
Dr. Buser: Peer review is the quality control of any scientific work. It ensures that high standards are met and the results are sound. I think this is important especially in today's day and age where information spreads rapidly. Disseminating data that has not gone through a rigorous expert review can be very confusing and dangerous. One example is the misuse of treatments that lack evidence but have been heavily advertised, which sometimes lead to severe complications. Peer review is not only important to scientists and clinicians but also to industry and regulatory agencies. In addition, good peer review improves the quality of submitted papers when reviewers work constructively and suggest meaningful changes.
JSS: What do you regard as a robust peer review system?
Dr. Buser: A robust peer review system has clear guidelines and timelines for experts to complete their evaluation, a diverse group of members who provide different perspectives to each scientific study, and a strong editorial team to ensure a constructive revision process. In addition, a well-developed platform that allows efficient communication between the authors, reviewers, and the journal is a must.
JSS: What is so fascinating about peer-reviewing?
Dr. Buser: Being a part of the peer review process is a high honor to me. Peer review allows experts to contribute to the dissemination of scientific discoveries and to be up to date with the most current advancements in the field. It also paves the way for reviewers to refine their own critical thinking and writing.
JSS: Data sharing is prevalent in scientific writing in recent years. Do you think it is crucial for authors to share their research data?
Dr. Buser: Data sharing is the key to future advancements in any medical field. Not only is it the foundation for collaborations and transparency, but it also enables extrapolation of the results on a larger scale which often results in additional findings. As we dive deeper into the power of predictive analytics, machine learning, and artificial intelligence, data sharing is the essential first step. This includes standardizing how particular data sets are collected, formatted, and stored.
October, 2021
Andrew K. Chan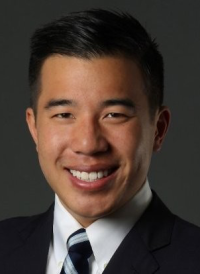 Dr. Andrew K. Chan, MD, is a complex spine fellow at Duke University, North Carolina, USA. His specific research focus lies in working with prospective longitudinal spine surgical registries. During neurosurgery residency, he received funding to investigate the effect of pulsed electromagnetic fields on experimental models of disc degeneration and disc herniation. If you would like to find out more about Dr. Chan, you may visit his profile and Google Scholar page, or connect with him through LinkedIn or Twitter.
To Dr. Chan, a healthy peer review system serves an important role in the scientific process. It maintains an important filter by which scientific investigations are judged and by which minimum standards for scientific reporting are set. On behalf of many stakeholders, including researchers, readers, clinicians, and patients, the peer reviewer serves as the information gatekeeper. Thus, they must judge papers critically but fairly, serve readily when submissions applicable to their area of expertise arise, and keep abreast of a broad range of the latest knowledge from multiple disciplines. At the same time, they also need to be humble and acknowledge when submitted content falls outside of their area of expertise to permit a more appropriate peer reviewer to judge a given work.
Certainly, many manuscripts are not ready for publication for multiple reasons, ranging from shortcomings in scientific rigor to lack of novelty. However, Dr. Chan thinks that the rejections of these manuscripts should be accompanied by recommendations for areas of improvement by reviewers. He explains, "Researchers dedicate great time and efforts to their submissions and a rejected manuscript, without helpful criticism, adds insult to injury. Reviewers can provide key insights not available to researchers in their local environments and aid in improving the quality of the study's next iteration."
As a neurosurgeon, Dr. Chan is often pulled in multiple directions each day—operating, seeing patients in the clinic, conducting research, and serving in local and national organizations. To successfully allocate time to the peer-review process, it is important to habituate and compartmentalize with scheduled, protected blocks for each type of activity.
Speaking of the scientific process to maintain integrity, Dr. Chan believes that honest and transparent disclosure of Conflicts of Interest (COI) remains paramount. He says, "Authors, as one part of the research enterprise, should take necessary steps to minimize the influence of COI on research."
December, 2021
Ismail Zaed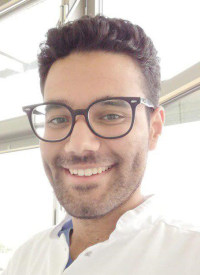 Dr. Ismail Zaed, MD, is a neurosurgeon at the Department of Neurosurgery, Humanitas Research Hospital, Italy. Dr. Zaed has research interests in complex spine surgery, robotics in neurosurgery, neurosurgical education, and skull base surgery. Among his scientific projects, he is currently focused on the use of enhanced recovery after surgery protocols in neurosurgery and in the definition of a new grading scale for thoracic disc herniation to improve its management. You may get to know more about Dr. Zaed through ResearchGate and Google Scholar.
Peer review has been defined as a process of subjecting an author's scholarly work, to the scrutiny of others who are experts in the same field. It has become an essential component of the academic writing process. To Dr. Zaed, peer review helps ensure that papers published in scientific journals answer meaningful research questions and draw accurate conclusions based on professionally executed experimentation.
Nonetheless, biases in peer review is inevitable. Despite this, Dr. Zaed believes that the peer review process remains the most reliable way of producing high quality scientific publications. Several actions could be considered in order to minimize any potential biases during the review process, which, however, should be tailored on the specialty considered. One of the most commonly used action is to include a conflict of interest disclosure by the reviewers in order to avoid any potential conflict.
In recent years, data sharing is becoming a fundamental part of scientists' professional life. In Dr. Zaed's opinion, it encourages more connection and collaboration between researchers, resulting in important new findings within the field. In a time of reduced monetary investment for science and research, data sharing is more efficient because it allows researchers to share resources.
"Sometimes it could be very hard to find the time to perform a complete review to a scientific paper out of the busy schedule of a neurosurgeon. Despite this, I see it as a duty. On the one hand, I give my contribution to the manuscript submitted by providing a valid revision of the methodology used. On the other hand, I also take the chance to study the latest ideas and studies in my field of interest," says Dr. Zaed.